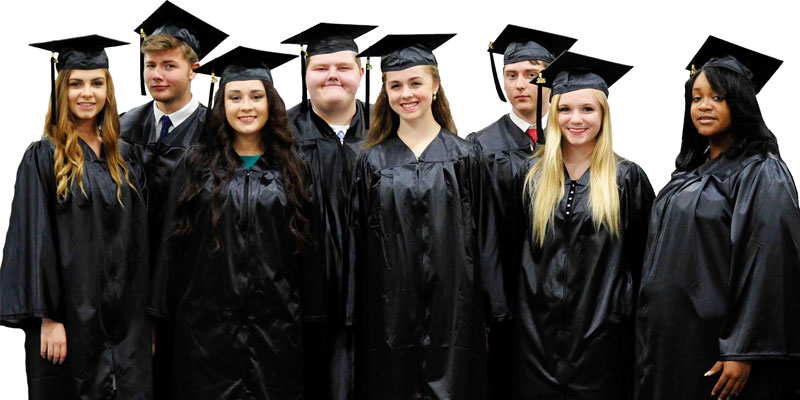 By Hunter Thomas
Attending Florence-Darlington Technical College will not only help you find your place in the workforce faster, but it will also save you tens of thousands of dollars during the process. In fact, if you take advantage of dual enrollment (Early College) classes while still in high school, you can be ready for employment upon high school graduation or have already completed a significant portion of your coursework toward your degree.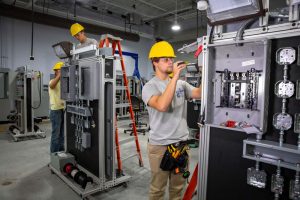 Dual enrollment (Early College) is quite simple. If you qualify for the program, you can earn college credit while still in high school. In fact, you can earn so many college credit hours that it is possible to finish your entire freshman year of college while you are still attending high school. Thanks to the Lottery Tuition Assistance (LTA) program and the SC Workforce & Industrial Needs Scholarship (SC WINS) at FDTC, a high school student can participate in dual enrollment courses for free if the classes are offered at their high school or on campus at FDTC. Students receiving LTA and SC WINS funding must also be enrolled in six or more credit hours (only two courses per semester). LTA and SC WINS will also pay for more than two courses.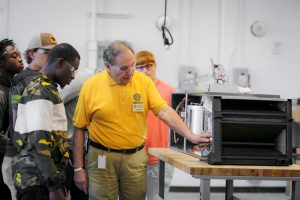 Many dual enrollment students that have completed their first year of college by taking dual enrollment courses have entered FDTC and completed their associate degree program in one year. A few students have even completed their entire associate degree program while in high school. Students who choose to attend FDTC after graduating high school still qualify for LTA and SC WINS funding at FDTC. However, Students at four-year institutions do not qualify for LTA and SC WINS funding.
"Each course in our dual enrollment program is taught by extremely qualified instructors," said Angie Hayek, FDTC's Director of K-12 Relations. "While some courses are taught by high school teachers, who are also FDTC adjunct instructors, most courses are taught by FDTC full-time faculty. 
FDTC's current full-time tuition is $185 per credit hour. LTA funding will award $110 per credit hour, while SC WINS will award $100 a credit hour plus a $150 book allowance per semester for those who qualify. If a student meets all of the qualifications for both LTA and SC WINS, they can earn college credit for free while still in high school. High school graduates attending FDTC in their first and second years of college also qualify for LTA and SC WINS funding
"The SC WINS and lottery funding together make going to FDTC very affordable," said FDTC Interim President Edward Bethea. "These programs make a huge difference for South Carolinians struggling to afford a college education."
Ashley Griffin, a graduate of Wilson High School, was the first student from Florence 1 Schools (F1S) to graduate from FDTC's Early College Program. While Griffin was enrolled in the Early College Program, she lived in New England, attending the Boston Ballet School, and only came home from time-to-time. Thanks to online courses, she was able to complete all of her requirements and earn an associate in science degree at 17-years-old.
"Online classes gave me the flexibility I needed, and they were rigorous," Griffin said. "This is important to me because although I aspire to be a professional ballerina, I also plan to further my education with a bachelor's degree in a health-related field and possibly go on to a medical program. It's hard to believe that I graduated with an Associate in Science degree at the age of seventeen. This was a once in a lifetime opportunity that allowed me to pursue my future dreams."
More than 10 students from Darlington County have graduated from the Early College programs with an associate's degree.
FDTC offers an array of career pathways for high school students as well. High school students can pursue a pathway in Heating, Ventilation, and Air Conditioning (HVAC), Welding, Industrial Maintenance Technology (IMT), or Machine Tool Technology (MTT) through dual enrollment at FDTC. In the Fall 2020 Semester, FDTC plans on expanding to Health Science pathways as well.
FDTC offers many pathways to four-year institutions. Upon graduating or completing a pathway at FDTC, a student can often enter a four-year university with junior standing. By transferring credits from FDTC to a four-year school, students can save thousands of dollars in tuition costs.  Working with your high school counselor will help you with the process of enrolling in classes that transfer to four-year institutions.
"The program offers a rigorous collegiate experience for students and a substantial financial savings for students and their parents," Hayek said. "Early College students have the opportunity to earn credits guaranteed to transfer to any public college or university within the state of South Carolina."
Students can check out the South Carolina Transfer and Articulation Center's website at www.sctrac.org to see a current list of FDTC courses that will transfer to any public college or university in South Carolina.
Later this year, (between Darlington High School, Lake City High School and Wilson High School) more than thirty graduates of FDTC's Early College program are projected to walk across the stage during the college's commencement ceremony. While Darlington High School and Wilson High School have produced graduates before, the commencement ceremony will mark the first time that Lake City High School has ever had a graduate (thirteen) from the program. In 2021, Mullins High School plans to see its first FDTC Early College Program graduates as well.
In the fall of 2020, all F1S high schools (West Florence High School, Wilson High School, and South Florence High School) will feature at least 25 students per cohort in the Early College program for the first time. This new opportunity will open the door for even more students to get involved in this unique opportunity.
So, how do you qualify for FDTC's Dual Enrollment and Early College Program?
Early College students may start as early as the 9th grade and must meet all program requirements to ensure academic success.
A dual enrollment student must be a high school junior or senior, and the student must have approval from a parent and the high school. The student will then submit his/her SAT, ACT, or ACCUPLACER scores to FDTC. The final qualification is to submit proof of South Carolina residency.
For more information, please call the Dual Enrollment Program Office at 843-661-8025 or visit www.fdtc.edu.